Business area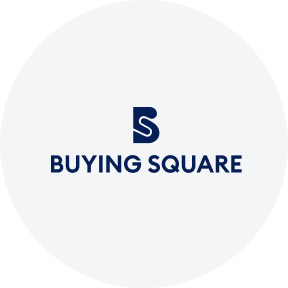 B2B WHOLESALE
Global Brand Sourcing
Global Brand Sales
Exclusive sales of overseas brands (DT)
Overseas exports of domestic brands (CBT)
B2B PLATFORM
Luxury goods of standardized DB
Global Supplier /ERP Management for Buyer
Realization of cross-border shopping optimization service
Order / payment / delivery / CS management solution
History
2022
NOV

Entry into the Japanese market and direct procurement supply contract of overseas luxury brands.

OCT

Acquisition of a boutique in New York, USA and securing a brand account.

JUL

The cumulative transaction amount has exceeded KRW 80 billion.
The platform service transaction amount has exceeded KRW 30 billion.

II Combined Co., Ltd. (Gentle Monster) Seres-A SI Investment Attraction Strategy

JUN

Headquarters relocation (Guro > Gangnam)

MAR

Timefolio Asset Management Series-A FI Investment Attraction

JAN

Open web service Beta (BSF) for buyers-only
2021
DEC

The cumulative transaction amount has exceeded KRW 50 billion.

NOV

Overseas boutique corporate partners have exceeded 50.

JAN

Open Beta (BS-Traders), a Luxury Direct Purchase Trading Platform
2020
SEP

Annex Research Institute is established.

AUG

Venture Business Certification and Certificate Issuance

JUL

Attracting angel and seed investment
Initiating the development of 'BS-Traders,' a direct purchase trading platform for luxury goods

JUN

Trademark and patent registration of '바잉스퀘어,' 'BUYING SQUARE.'
2019
JUL

BUYING SQUARE, INC USA of US corporation is established (100% subsidiary).

JUN

Buying Square Co., Ltd., a Korean corporation, was established.
GMV PERFOMANCE
Cumulative sales turnover
Buying Square has achieved over 200% annual growth
in trading volume for three consecutive years since 2020,
and has been rapidly growing. It continues to maintain a sustained growth trend.
Vision
Global Luxury
B2B Trading System
Global buyers, local suppliers,
and numerous stakeholders.
Reliable information power

Cutting edge technology

An environment of 'better luxury business'
created by data, technology, and people.
Brand Account
With more than 3,288 global brands